Case Studies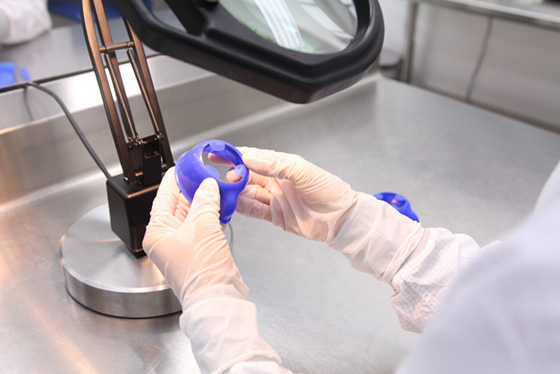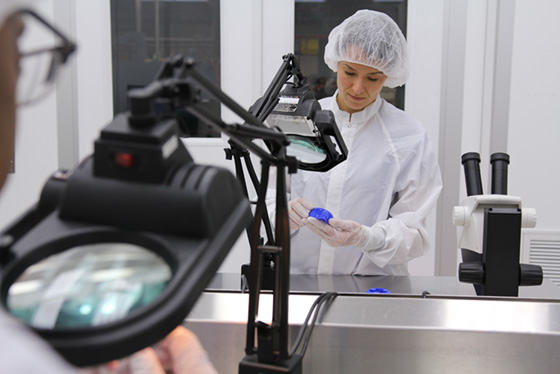 Ability to Injection Mold Multiple Durometers from the Same Tooling
The Problem: Functional testing of multiple hardness silicone rubbers intended for a medical device.
The Solution: Utilizing Injection molding for various silicone rubbers with different hardness out of the same tooling.
Liquid Silicone Rubber (LSR) is created by a process that uses a two-component material which is pumped into an injection machine. The silicone compound is then injected into a mold cavity to create a finished part. LSR is commonly used in the medical industry because its basic silicone properties lend itself to be a large benefit in medical application. Silicone physical properties are very robust as they handle all types of applications. Silicone is compatible with all methods of sterilization, such as steam, ETO, and gamma. This is another benefit that is compatible with the medical industry. Due to the inorganic nature of the material, it provides superior performance in biocompatibility testing. Certified silicones can meet USP Class VI, ISO 10993, with short and long-term implantation.
Another benefit of using LSR is that it comes in a range of hardness, or durometer. Shore A is the standard test method with LSR, typically ranging from 10 to 80 Shore A. We have found that for thermoset rubbers like LSR, the shrink rate for a rubber compound depends on the formulation. Unlike plastic, the processor is able to change dimensions to process parameters like shot pressure or hold times. LSR processors very rarely change part dimensions with the same methods. Therefore, since the formulations of different durometers are relatively the same, their shrink rates are very close. This allows processors to change durometer without building new tools or exchanging cavities.
Our customer was working on a medical dispensing device. Their concerns stemmed from the silicone having a soft feel when in contact with skin, but still having a ridge interface with a mating plastic component. With the current tooling and multiple setups, we were able to provide 30, 50, 70 durometer parts to our customers. This allowed the customer to test functional performance with the mating plastic component. Also, it allowed for field testing to see how potential customers reacted to the feel of different hardness of the silicone rubber interface when in contact with skin.
Our goal is to maximize our ability to provide quality products and services that meet or exceed our customers' requirements.
Quality Policy