Medical Mold Making
When it comes to medical mold making, AR Medical has an unparalleled range of capabilities and new technologies. We train our engineers in the latest elastomer technology, giving them the experience to provide standard or custom elastomer solution required for your demanding medical application.
When you chose us for medical mold making, you'll have access to:
State-of-the-art mold shop. With our state-of-the-art mold shop located right in our facility, we're capable of producing the highest-quality molds with the shortest lead times at the lowest cost.
In-house tooling. When it comes to medical mold making, 95 percent of tooling done in-house. Since we control the tool build from design to finish, we can assure our customers' needs are met the first time around.
High-quality software. By using the highest-quality computers, we can run sophisticated CAM and CAD software that efficiently designs and manages the fabrication and machining of custom rubber molds.
Want to pursue medical mold making for your application? Contact our expert engineers today.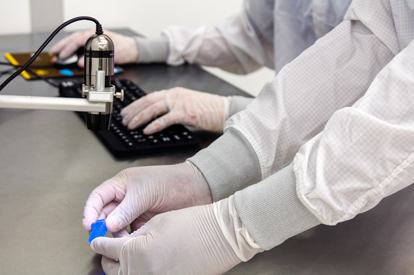 Our goal is to maximize our ability to provide quality products and services that meet or exceed our customers' requirements.
Quality Policy